Posted on at 11:30 am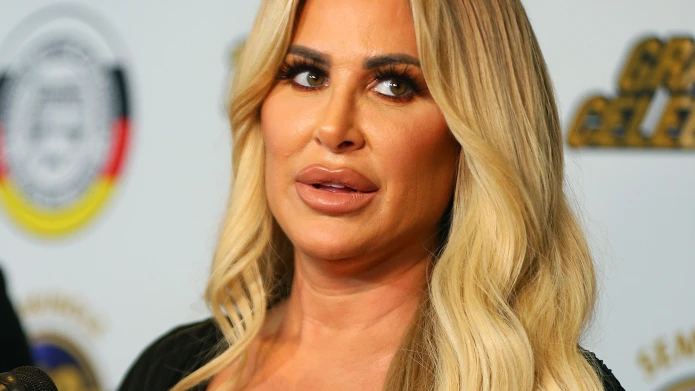 Auction of Kim Zolciak's Georgia Mansion Postponed … 'What In The White Privilege'
Kim Zolciak's Georgia mansion is off the auction block for now.
The law office of Brock & Scott, PLLC confirmed to All About The Tea that the auction, scheduled for March 7, has currently been cancelled and refused to provide any additional info.
As reported, Kim and Kroy Biermann's six-bedroom, nine-bathroom Alpharetta, Georgia home hit the auction block on Feb. 22. There is no new date for the sale of the home, but the law office has refused to give a reason for the cancellation.
According to a Fulton County notice of foreclosure posted Wednesday, Truist Bank was set to auction off the mansion on March 7 at the Fulton County Courthouse. The foreclosure stems from Kim and her husband, Kroy Biermann — defaulting on the $1.65 million loan they took out to buy the home on Oct. 23, 2012.
All About The Tea reached out to a real estate attorney, who explained that removing the home from the auction block does not mean the home is not in foreclosure proceedings. What the action means is the couple may be in the process of: 1) arranging a short sale with the bank, 2) preparing to file chapter 13 bankruptcy or 3) has worked out another deal with the bank to re-start paying their mortgage in addition to the outstanding arrears. 
The couple purchased the golf course home for $880,000 in 2012 and subsequently went straight to work on gutting it and creating their dream home for their large family. The couple defaulted on the $1.65 million loan they took out to buy the home on Oct. 23, 2012. A notice was filed with Fulton County Records on February 22, 2023 by Truist Bank formerly SunTrust Bank.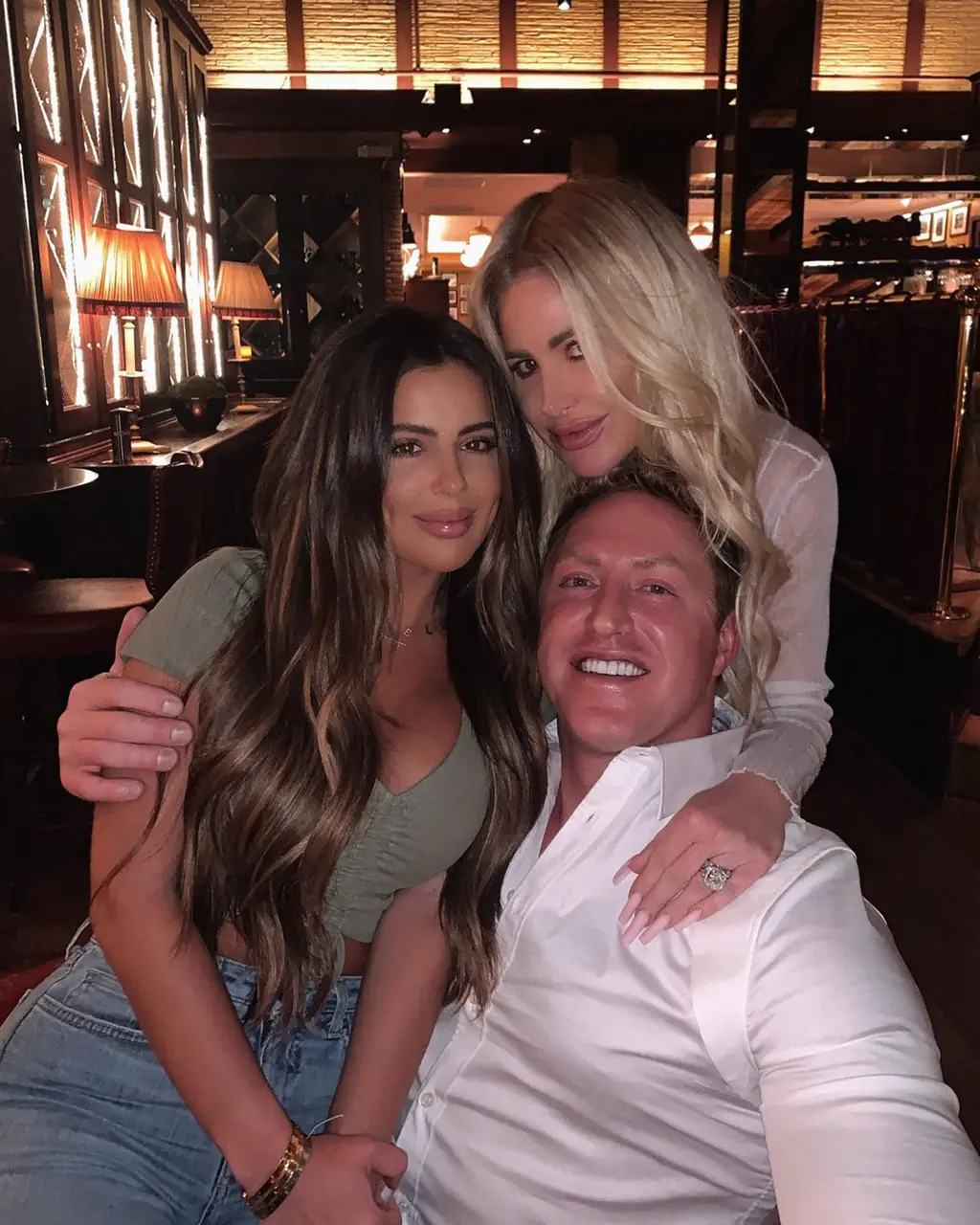 According to Fulton county records, Truist Bank began the foreclosure proceedings on Zolciak-Biermann's 7,186 square ft. Alpharetta, Georgia back in August 2022 and plans to auction off the property on March 7, 2023, at the Fulton County courthouse.
On Feb 22, Kim Zolciak's daughters, Brielle and Ariana Biermann, told photographers at LAX that they do not plan to move out of their Alpharetta, Georgia home and to their knowledge, the whole situation is one big misunderstanding.
As All About The Tea reported, psychics and a gambling addiction are to blame for Kim's financial crisis and home foreclosure. 
The reality TV diva's out-of-control gambling habit was well documented on her Bravo spin-off, Don't Be Tardy, as well as her extravagant lifestyle. Also, the mom of six has been selling off her used wigs, designer clothes, and pricey handbags, in a fire sale.
Many fans on social media reacted to the news that Kim Zolciak's house was removed from the auction block. One person wrote, "What in the white privilege is this. Kim & Kroy are broke and unemployed with bad credit. How is the bank making deals with them?" 
Another person commented, "Kim's voodoo must be working or she's selling tail on the side because this sh*t don't make no sense."
A third observer posted, "Kim's house is saved again, that ole white privilege is doing what do. I knew this was going to happen."
Stay Connected With All About The Tea: Twitter Ι Instagram Ι YouTube Ι Facebook Ι Send Us Tips




2023-02-24 22:30:59 ,

Source link

#Auction #Kim #Zolciaks #Georgia #Mansion #Postponed #White #Privilege